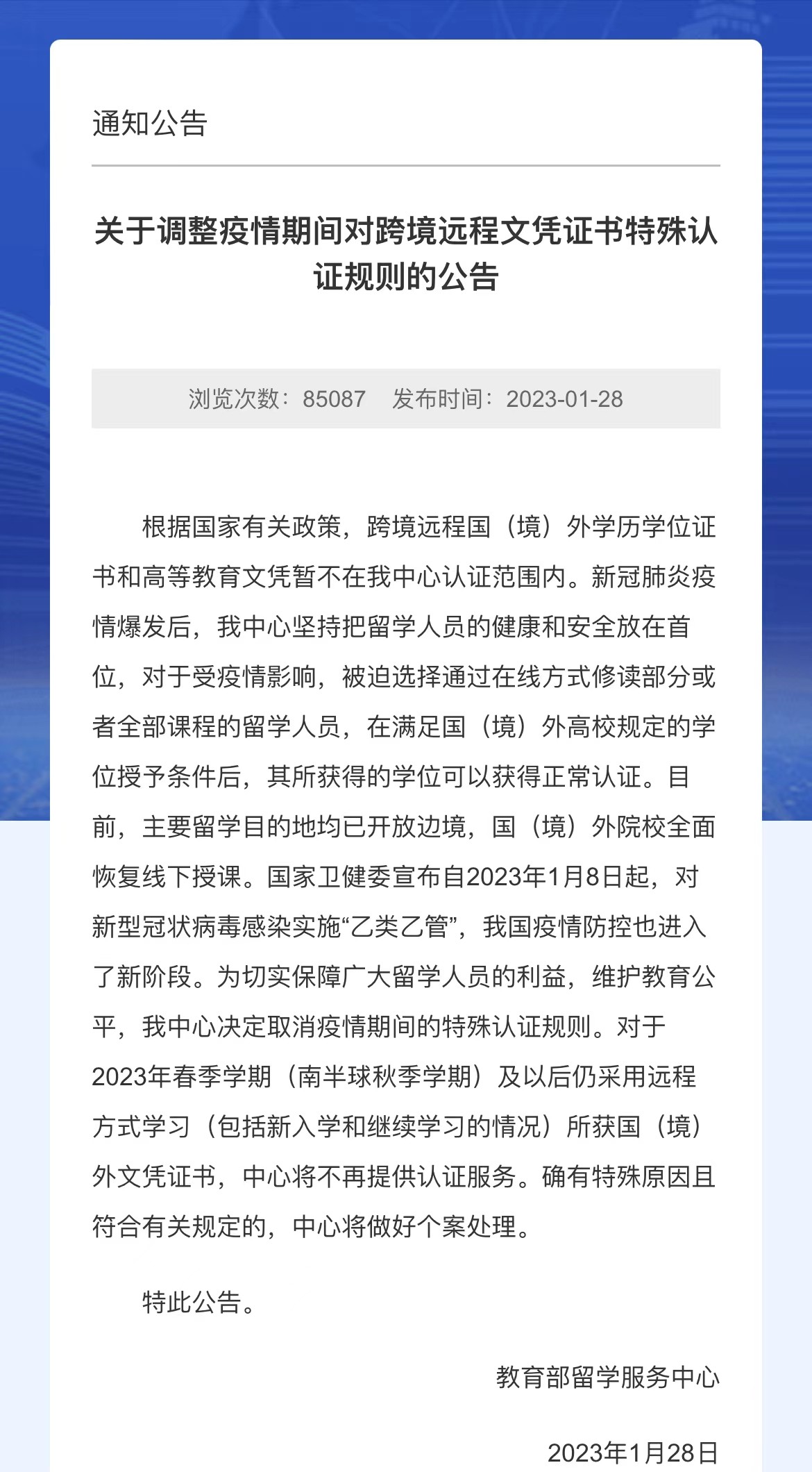 (Image from The Ministry of Education's Chinese Service Center)
The Ministry of Education's Chinese Service Center for Scholarly Exchange (CSCSE) in Beijing said in a statement issued on 28 January that it would no longer recognise overseas degrees obtained via online learning and urged students to return to overseas campuses as soon as possible.

The CSCSE notice said that for the 2023 spring semester (Southern Hemisphere autumn semester) and after that, for foreign diploma certificates obtained by distance learning (including new enrolment and continuing study), the centre will no longer provide certification services. If there are special reasons and the relevant regulations are complied with, the centre will deal with the case properly.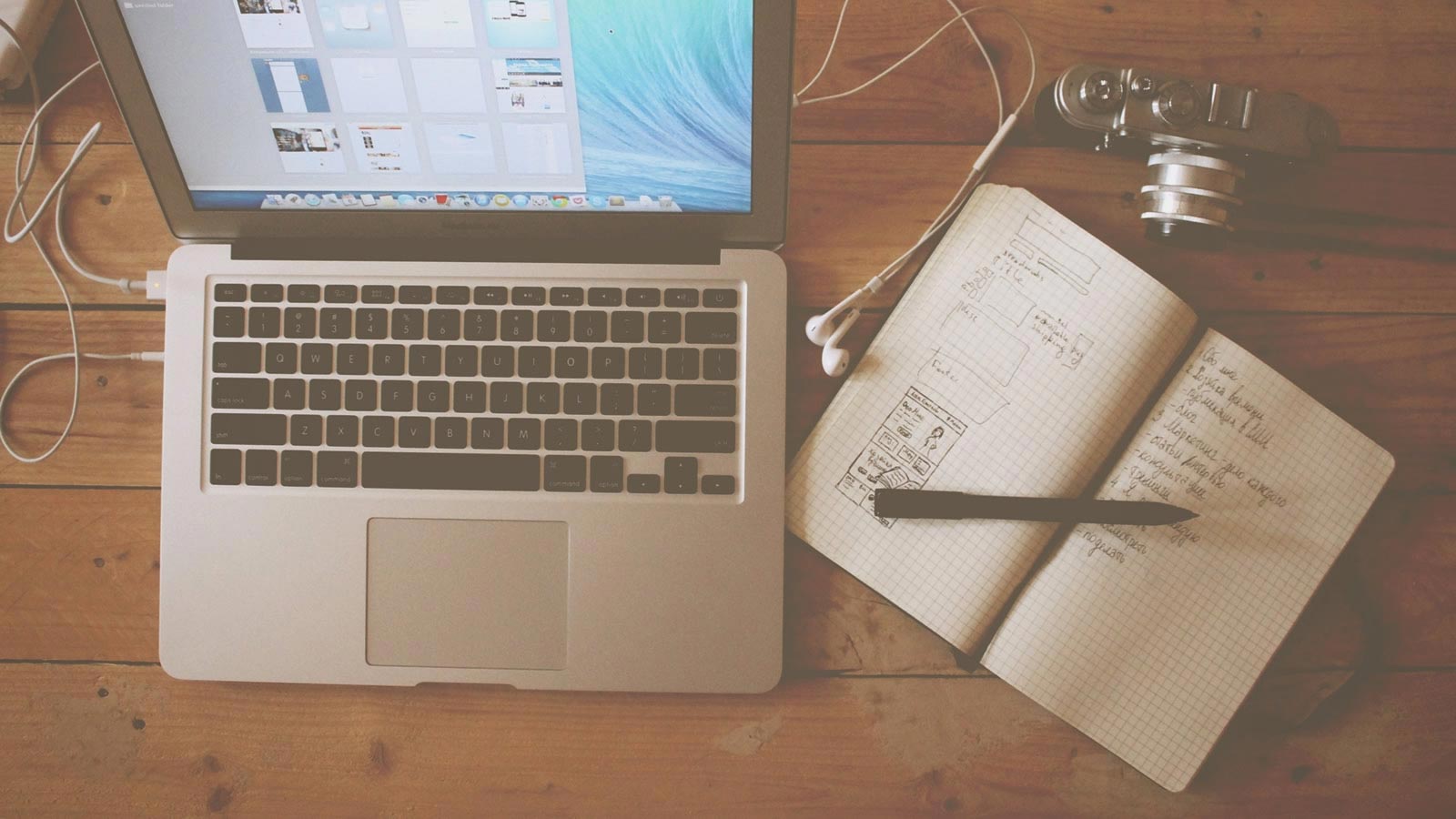 Ministry of Education Formulate Safety and Compliance Standards to Live Streaming Teaching Platforms
The Ministry of Education has formulated documents to regulate safety and compliance requirements to live streaming teaching platforms, and issued as the standards of education industry.
The live streaming teaching platforms have to entrust a professional evaluation institution to evaluate on network security, and provide evaluation reports on a regular basis. The platforms should have identity authentication function, make sure the registration, use and management of accounts meet corresponding requirements, and strictly restrict on illegal accounts.
(Source: China Education Journal)
The 2022 Overseas Study Trend Report Released
The 2022 Overseas Study Trend Report was released, more than 14000 students from 147 countries and regions have participated in the survey. In the past year, 22.36% students have changed their destinations, more students intend to study in Australia, the United Kingdom and New Zealand. Among them, the number of students plan to study in Australia has the largest growth rate of 30.8%; The number of students with intention to study in the UK increased by 11.3%.
If you are interested in any topic above, and would like to have an insight into it, please sign in to leave comments. Also, you are welcomed to add our Expet Services wechat get more information about China !